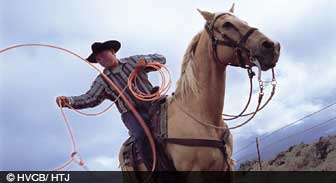 The first step in planning for your trip to Hawaii is to do some research and find as much information as possible about your vacation destination. The amount of effort that you put into researching your upcoming vacation can greatly effect how much you enjoy your travel experience. There are a number of different resources available to travelers, from Web sites to travel books and magazines. A great deal of information can be found about traveling to Hawaii, including tips on the best time of year in which to visit the islands and what kind of accommodations you can expect to encounter.
The Internet is full of informative sites, like this one, that offer useful resources for planning your vacation. Although this site provides great general information about Hawaii and helpful travel tips, it may be best when paired with www.gohawaii.com, the Hawaii official tourism page. Of course these are not the only Internet resources available on vacationing in Hawaii. By using a search engine or simply browsing the Web, you are sure to come up with plenty of other sites that can be of assistance.
During your search for vacation information on the Internet, be sure to check out some of the Internet travel seller's Web sites, which are often overlooked. Seller sites often provide more detailed information about accommodations than those with general information. Travel seller's Web sites often contain in-depth descriptions of the lodgings, as well as providing information about the specific region to which you will be traveling. By doing some of your research on a travel seller's Web site, you can save a lot of time since you can both gather information as well as make your vacation arrangements all in one place. Also, the information on the travel seller sites is often more specific to your needs. If you're traveling on a budget or want to visit more than one of Hawaii's islands, these sites are an excellent resource in finding the perfect accommodaions to meet your travel needs.
The bookstore also offers a wide selection of travel information, with an assortment of travel guide books and magazines. When choosing a guide book or magazine, take your time and make sure you pick one that will meet your specific needs as a traveler, and the style of vacation that you want to have. Most of the general information won't vary too much from book to book. The major differences will come in the various vacation spot reviews and travel tips, as well as what sites and activities are suggested. To get a better understanding of the authors' different styles, read through the books before making your selection. After you've chosen the right book, check out the magazine rack. Magazines will often have better illustrations of your vacation destination, and some even have online archives where you can get answers to specific questions.
Often one of the most overlooked resources in researching a vacation to Hawaii is the people that you know. Don't be afraid to ask co-workers or family members to go into detail about their own trips to Hawaii. Word-of-mouth can be an excellent source of information. From great dining spots to the best beaches, there is nothing like real world experience.
Other people that may not be physically present in your life may also have insightful information about vacationing in Hawaii. Message boards and online forums can also provide real-life information about visiting the region. You contact people from all over the world and find out about their experiences vacationing in Hawaii. In online forums and message boards, you can ask questions and browse through user's vacation pictures to get a feel for the islands through the eyes of someone that has already been there. Although these message boards can be informative, keep in mind the credibility of the source before basing any important decisions on what's been posted.
Finding out more information about your upcoming trip to Hawaii can be an fun and exciting part of your trip that can build much anticipation about your vacation. Getting details about the different islands that make up Hawaii well help you feel better prepared before your departure. After you've learned about the islands' culture, places of interest, accommodations options and such, you can make more informed decisions about your own getaway.
Print this Article
Related Articles
More Articles About Hawaii