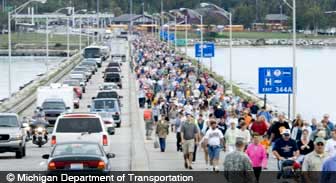 Once you arrive on any of the Hawaiian islands, one of the major decisions that you will have to make is what means of transportation is most suitable to your liking. There are several different options when it comes to getting around while visiting Hawaii, and choosing the right one will depend on your budget and personal preferences.
Probably the most cost efficient way to traverse the island is by public transit. Hawaii has a number of different bus lines on its four major islands. Bus trips are a convenient and cheap way to tour this tropical paradise. Also, riding the bus eliminates all the stresses of having to navigate the island all by yourself, as you would if you rented a car, bike, or moped. So if you're looking for an inexpensive and culturally enriching way to get around the islands, then catching the bus may be the ideal method of transportation for your Hawaiian vacation.
Travelers who are seeking a bit more of an independent way to see the islands during their stay have a couple of different transportation options. First of all, car rentals are a quick and self-reliant way to get about. Although renting a car isn't the cheapest way to travel, getting around this way allows you the convenience of coming and going as you please. For those who don't want to have to stick to a bus schedule this is an excellent travel choice. When renting a car there are a few things to consider. For instance, the driving conditions on the islands of Hawaii differ dramatically from the mainland because of the islands' tropical terrain. Another thing to consider is finding the right rental car company.
If life in the fast lane isn't your speed, perhaps renting a slower paced vehicle like a bike or moped is the better choice for you. Renting a bike or moped is definitely a lot cheaper than renting a car, and it also allows you to enjoy the island scenery as you travel. Bikes and mopeds allow you to see some of the more remote areas of the islands that can't be reached by car. But, as with cars, safety issues are still a concern when traveling on these two-wheeled vehicles.
Finally, if you enjoy independent travel but don't want to tackle Hawaii's unfamiliar roads alone, you can always call a taxi cab. Taxis cost a bit more than riding the bus or renting a bike or moped, but you'll be on your own schedule and not have to navigate the streets of Hawaii's big cities on your own. There are multitude of cab companies to choose from on the major islands, but keep in mind that most of their rates are by the mile. Whichever way you choose to get around, always keep safety first when you're piloting a vehicle on your own, and be sure to inquire about rates before you get aboard one of Hawaii's taxis or buses.
Print this Article
Related Articles
More Articles About Hawaii