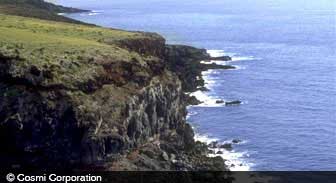 Hawaii is one of the most beautiful vacation destinations in the United States, and each year thousands of tourists from all over the world come to visit this little piece of paradise. With its amazingly lush landscape, adorned with emerald green rainforests and cascading waterfalls, it's not hard to see why Hawaii is such popular place for travelers. Although choosing this particular spot for a trip may not be a hard decision, there is a lot more that goes into the perfect vacation than just finding the right spot. Preparing and planning for your trip will help you get the most out of your Hawaii vacation.
Doing some research prior to your trip can help you to find out all about your Hawaiian hideaway. Hawaii is made up of six islets, meaning travelers will have several choices to make about where they want to spend their vacation. By considering every aspect of your trip before you leave, you can ensure that once you get there you'll be able to see and do everything you're dreaming about. Making all of the necessary arrangements beforehand allows you to personalize your trip so that you can have the tropical getaway that you've always wanted.
Each of Hawaii's six islands has its own distinctive landscapes and distinguishing characteristics which can create totally different vacationing experiences depending on which island you choose to visit. For example, Hawaii's Big Island has very diverse terrain covered with everything from jagged lava fields to lush vegetation, and is popular for its golf opportunities; Maui, on the other hand, is more well-known for its white sand beaches and crystalline waters which are perfect for a day at the beach. Finding out what each island has to offer will allow you to pick the spot that perfectly fits your dream vacation.
Once you've determined the priorities for your Hawaii vacation you can begin making important decisions about the rest of your retreat. These decisions will include not only which islands to see, but also the type of accommodations you'd prefer and which activities to enjoy. Depending on your vacation style, you may choose lodgings at a large resort that offers excitement and plenty of activity or, if you're seeking seclusion and tranquility, you may want to check out smaller inns and hotels.
After a bit of research you'll find that you're more knowledgeable about the strengths of each of the Hawaiian islands: Use this information to help you decide which aspects of your vacation are most important to you and then you'll be ready to actually book your vacation. An increasingly popular way to make travel arrangements is through the Internet, where vacationers can find great deals on travel packages, as well as useful travel advice. It is important not to feel pressured, though – you should always be comfortable with the travel arrangements you make, no matter which booking option you choose.
When planning your trip to Hawaii, remember that little details can make a big difference in helping you make your dream vacation a reality. After all is said and done, the extra effort that you put into planning your vacation will be rewarded once you arrive on your island paradise.
Print this Article
Related Articles
More Articles About Hawaii