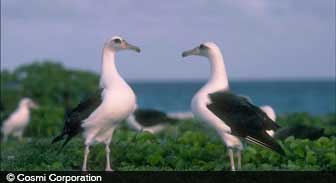 Once you've finished researching the Hawaiian Islands and all they have to offer, you will be prepared to make key decisions in turning your trip into the perfect vacation getaway.
Finding the right place to stay on your vacation is one of the most important choices you will make, especially since Hawaii is made up of six different islands that feature unique characteristics. Other important things to consider for your vacation are what to do during your trip, how you'll get to Hawaii, and how to get around when you get there.
Which Island to Choose
When choosing which of the six islands to visit, you must first decide what kind of vacation you want to have. Do you want to stay on an island that offers plenty of activities and exciting nightlife, or does your ideal vacation consist of tranquility and seclusion without large crowds of tourist?
The Hawaiian Islands are each distinct in their tropical landscapes, local culture, and different human elements. The island of Molokai, for example, is Hawaii's second smallest island and has no traffic lights or large buildings. This little island is the epitome of unspoiled natural habitats and is a great destination for eco-tourists, travelers who love the outdoors, and those who just want to get away from it all. On the other hand, the island of Maui boasts world-class accommodations, vibrant nightlife, and many more exciting endeavors which are ideal for those vacationers who want to experience some of the more thrilling aspects of Hawaii.
Other factors that will help you determine which island to stay on are your travel budget and the cultural components of the individual islands. Hawaii's larger and more popular islands have more extravagant resorts and hotels that are often more costly than the smaller, moderately priced lodgings found on some of the smaller islands. When choosing which of the islands you're going to make your home-away-from-home, pay attention to which locations offer accommodations that will fit your finances.
Hawaii is a cultural melting pot with traditions and practices that have been influenced by a number of different ethnicities. Different aspects of life in Hawaii have been influenced by some of the most fascinating of world cultures, such as in the islands' languages, customs, and cuisines. The innovations of the Polynesians have proven highly influential the culture of Hawaii. Vacation guide books and other travel resources can help you to choose which island is best suits your travel needs.
Style of Arrival
The most common way to get to the islands that make up Hawaii is by plane. There are a considerable number of airports that offer service to and from Hawaii, so finding a flight from a location near you shouldn't be too difficult. Although it isn't as popular as flying, vacationers can also reach the Hawaiian Islands by cruise ship. There are a couple of cruise ship lines that offer service from Canada and the U.S. mainland. Air travel is definitely the more time efficient way to reach Hawaii, but those vacationers who want to make the journey a part of their vacation may find that taking a cruise is an excellent way to reach their destination. You can also travel between the islands by ferry boat, as well as by charter plane. Flying is the quickest way to enjoy a little island-hopping, of course, but if you want to sit back and soak up some of the gorgeous aquatic scenery, cruising is the way to go.
While on the island, you will need a way to get around. There are rental car companies, bike rentals, limousines, and taxi cabs available, so you will have plenty of options in your inter-island travel.
Where to Go on the Island
The sky is the limit once you've decided which of the Hawaiian Islands to visit. Each of the islands offer something different in the way of entertainment and activities, but one thing is certain: you won't be at a loss for things to do doing your stay. When deciding on what to do during your vacation, it will really depend on what your individual interests are, and what kind of vacation you want to have. But, if you are traveling with companions, keep in mind their likes and dislikes when deciding on things to do and places to during your trip.
After you decide what is most important to you and your party, you can begin checking out things to do. Whether it be golfing, hiking, or just a day at the beach, you and your travel companions are sure to find an activity to satisfy your interests.
When making your decisions, remember that your choices will affect how well you enjoy your stay in Hawaii. Thoughtfully consider all of your options to ensure that you get just what you want out of your vacation. This should be an enjoyable experience, and your research and attention to detail will be extremely rewarding in the end, creating priceless memories of your time in Hawaii.
Print this Article
Related Articles
More Articles About Hawaii